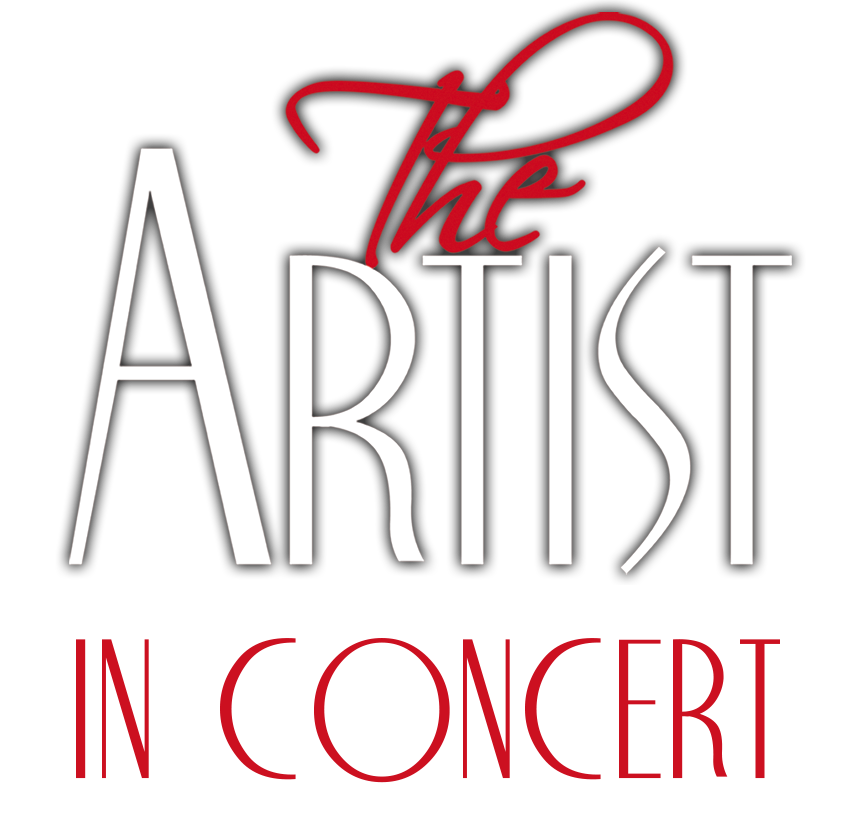 A MICHEL HAZANAVICIUS FILM
MUSIC BY LUDOVIC BOURCE
Jean Dujardin, Berenice Bejo, James Cromwell, John Goodman, Penelope Ann Miller & Missi Pyle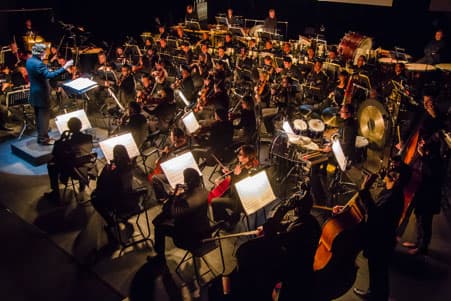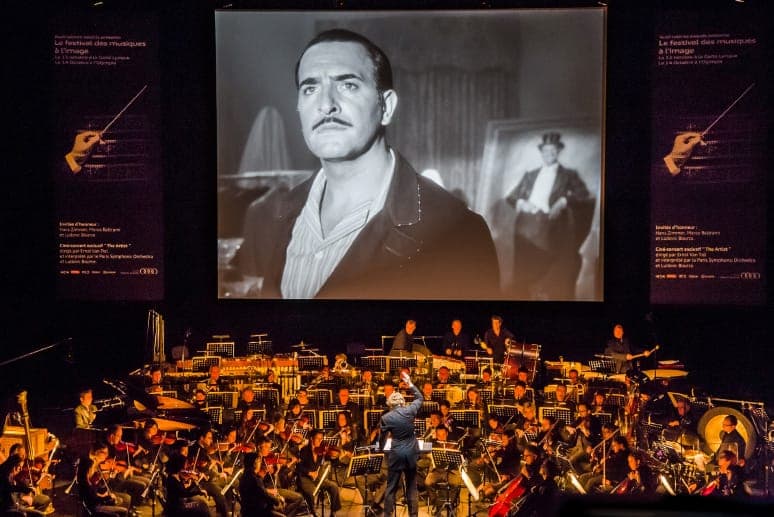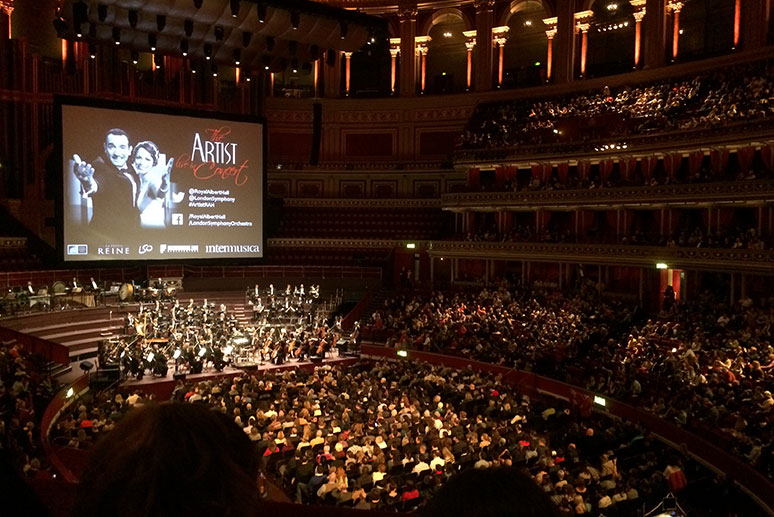 Hollywood, 1927. George Valentin is a silent movie superstar whose career is about to fade into oblivion with the advent of the 'talkies'. Will the young starlet, Peppy Miller, see herself propelled into the Hollywood firmament …
The Artist is, more than anything, one director's daring gamble: shooting in the style of filmmakers from the silent era. Murnau, Stroheim, Lubitsch and many other cinematic giants are referenced in this feature film, which is a delicious pastiche by Michel Hazanavicius, brimming with poetic charm.
The Artist is also a critical and commercial success with five Oscars, three Golden Globes, seven Baftas and six César Awards, including awards for Best Feature Film, Best Director, Best Soundtrack and Best Actor for Jean Dujardin, who also won the Cannes Film Festival Best Actor award.
Bérénice Bejo and Jean Dujardin pay a funny, moving tribute to silent film and its actors. 'In the end, the strength of the film lies not so much in the accuracy of reconstructing the genre, as in the commitment of a filmmaker who believed in what he was trying to do and who had what it takes to pull it off' – Jean A. Gili writing in French film magazine, Positif.
As an exceptional one-off, this contemporary silent film will be accompanied by a Symphonic Orchestra of 90 musicians at very special performances.
This will be an opportunity to enjoy French composer Ludovic Bource's glorious musical score, which won the award for Best Music at the Oscars, the Golden Globes, the Baftas and the Goya and César Awards.
DAY
DATE
VENUE
CITY
SHOWTIME
TICKETS
Monday
6 April 2020
Aram Khachaturian Concert Hall
Yerevan
08:00
Saturday
18 May 2019
Barbican Hall
London
12:00
Wednesday
15 May 2019
La Cité des Congrès with the National Orchestra of Pays de la Loire
Nantes
20:00
Tuesday
14 May 2019
La Cité des Congrès with the National Orchestra of Pays de la Loire
Nantes
12:00
Sunday
12 May 2019
Amphitéa with the National Orchestra of Pays de la Loire
Angers
20:00
Thursday
7 March 2019
Tchaikovsky Conservatory
Moscow
19:00
Wednesday
9 January 2019
The Maison Symphonique with the Montreal Symphony Orchestra
Montréal
18:00